Harvest Pottery Studio & Gallery at the Old Jailhouse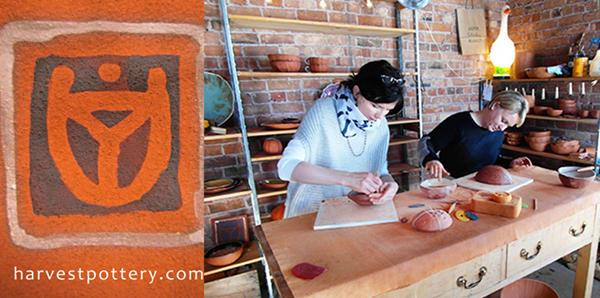 Customized
One-Night Clay Gatherings!
:
must schedule in advance by calling Michelle Zinanti at (970) 963-2550
Local potter Michelle Zinanti is offering customized pottery classes at the Harvest Pottery Studio and Gallery now situated in the Old Jail House adjacent to the Historical Society Log Cabin on the corner of Weant Blvd. & Hwy #133 in Carbondale. Come with your friends (4-6 adults) and learn how to make unique clay mugs, tiles, beads and bowls inspired by the organic shapes of local plants and vegetables. Michelle provides the clay, tools, instruction, firing and glazing. You bring appetizers, beverages and good company. Don't miss out on this special opportunity to spend an evening of fun and creativity with your friends in the Old Carbondale Jailhouse where art and history intersect.
$25

/hour per participant.
Jailhouse
The red brick building that sits next to the Log Cabin Museum served as the Town Jail. Originally located near the intersection of Main and Second Streets, it consisted of two small cells heated by a single wood stove. Most of the jail's overnight "guests" were incarcerated for minor crimes such as disturbing the peace or being drunk in public.
The jail, built around 1900, was eventually converted to a storage building for the town, and a gasoline pump was installed outside for use by Carbondale's vehicle fleet. The Old Jail was moved to its present site in the 1990s and now serves as a pottery studio and gallery for local artist Michelle Zinanti of Harvest Pottery.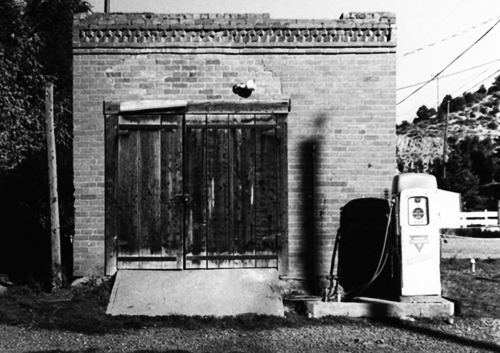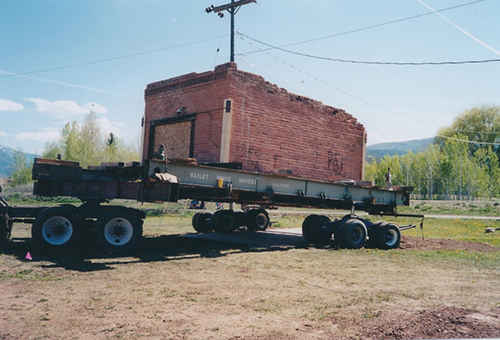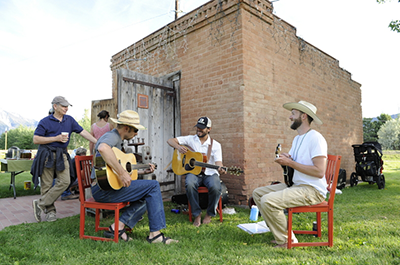 The Old Jailhouse and Log Cabin Museum are conveniently located at History Park in Carbondale at the intersection of Weant Blvd. and Hwy. #133 and along the Colorado Scenic Byway: West Elk Loop.
The grounds are always open to the public.
View Larger Map